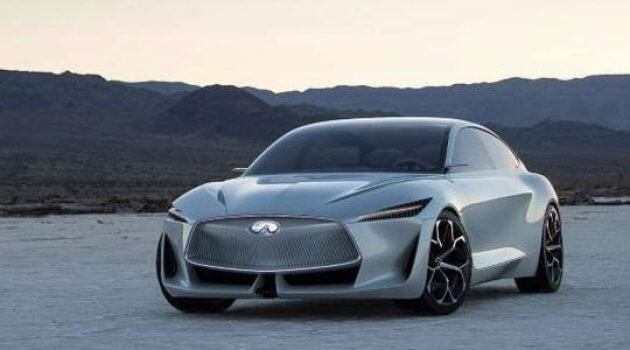 Best Electric Cars Arriving 2021

They're coming. Slowly but surely, battery-electric vehicles (BEVs, or EVs) are making their way to Australia, despite the lack of federal, state and local government incentives that help boost the demand for zero-tailpipe-emissions vehicles.
The fact is, EV infrastructure is growing from coast to coast, and carmakers remain confident that legislators will eventually join other nations in incentivising EV uptake in some form or another. After all, we are on the cusp of huge wave of fresh EVs, especially from Europe, Korea and China.
We'll only see a trickle initially, but some are already earmarked for an Australian launch in 2021.
Volvo XC40 Recharge Pure Electric - June
Hot on the heels of the Volvo XC40 Recharge Plug-in Hybrid and due in June 2021, the Recharge Pure Electric employs a 300kW/660Nm dual-motor powertrain and a 78kWh lithium-ion battery that provides more than 400km of driving range.
Driving all four wheels, the Swedish SUV can hit 100km/h in 4.9 seconds, while a DC fast charger can replenish the battery pack from flat to 80 per cent in 40 minutes.
You'll spot the electrified Volvo from its closed-off grille, unique wheels, 'Recharge' badging peppered around the body and interior. There's also a 30L frunk due to its lack of an internal-combustion engine.
 From$46,990Based on Manufacturer's Suggested Retail Price (MSRP)


Tesla Model S Plaid - Late 2021
The Model S breaks new ground again with the flagship Plaid – a new tri-motor variant due IN late 2021.
Plaid has three electric motors – one up front, two on the rear axle – for an astonishing 820kW of all-wheel-drive thrust, resulting in a 0-100km/h time of an unbelievable 2.1 seconds, a 320km/h top speed (up 70km/h from the existing Performance range-topper), and – wait for it – a claimed 840km between charges (against the Model S Performance's 671km).
Prices start from $189,990 (excluding luxury-car tax and before on-road costs) in Australia, which equates to about $223,718, including luxury-car tax and before on-road costs. That's $65K over the Performance. Elon resets the EV bar again.
 From$132,718 Based on Manufacturer's Suggested Retail Price (MSRP)
Audi e-tron S - Second half
The 'S' in e-tron S stands for sport, meaning it is the performance version of the Ingolstadt company's first dedicated EV. We're talking different bumpers with larger air intakes, bigger alloy and wider wheelarches.
Due in the second quarter of 2021 in both wagon and coupe-style Sportback body-styles, the e-tron S features three electric motors, delivering up to 370kW and 973Nm in 'overboost' mode, for a 0-100km/h streak of just 4.5 seconds. Conversely, with a 95kWh battery, nearly 360km (WLTP) of driving is possible and a 150kW DC fast charger can replenish to 80 per cent in about 30 minutes.
Sports suspension with adaptive dampers and air springs, bolstered seating and Nappa leather further underline the e-tron S' performance bend.
 From$137,100 Based on Manufacturer's Suggested Retail Price (MSRP)
BMW iX3 - Mid-2021
Built in China and heavily based on the latest X3 SUV, the iX3 will launch locally in mid-2021, with a single-motor, 210kW/400Nm set-up, for a zero to 100km/h time of 6.8 seconds and 180km/h top speed.
Other key stats are an underfloor 80kWh battery for 460km of driving range (WLTP), up to 80 per cent recharging in 34 minutes using a (still rare) 150kW DC fast charger, while dual-motor versions with higher outputs and all-wheel drive are expected a little later on.
Trainspotters will differentiate iX3 from regular X3 via the former's aerodynamically honed grille insert and bumpers, restyled alloys and circa-75mm lower ride height.
No price announcement yet.


Nissan Leaf e+ - First half
The long-awaited e+ variant of the Nissan Leaf lands in the first half of 2021 with boosted driving range and performance.
The e+ adds 50kW/20Nm (total: 160kW/340Nm) and a 62kWh lithium-ion battery (+22kWh) for a substantial 115km of extra driving range (to 385km, WLTP), eclipsing those of the Hyundai Ioniq Electric. It's also 0.6 seconds faster to 100km/h, at 7.3 seconds, while improved driver-assist safety tech and a bigger touchscreen are also expected.
On the flip side, the bigger batteries mean 11.5 hours (+4 hours) to charge from 20 to 80 per cent using an optional 7kW AC wallbox, but a 50kW DC fast charger cuts that to 90 minutes.
 From$49,990 Based on Manufacturer's Suggested Retail Price (MSRP)
Hyundai Ioniq 5 - Second half
In the second half of 2021, we'll see Hyundai's "rebirthed" Ioniq as an EV sub-brand, spearheaded by the pretty, new Ioniq 5 mid-size SUV.
A production version of the 45 concept revealed at the 2019 Frankfurt motor show, it will ride on Hyundai's Electric Global Modular Platform (E-GMP), shared with sister brand Kia. Beyond the general shape, it will bring "fast charging capability and plentiful driving range", according to a statement.
Furthermore, E-GMP allows the 5's interior to be "reimagined" as a "smart living space", with features such as drawers for a glovebox. Sounds intriguing. Watch this space.
From $35,140 Based on Manufacturer's Suggested Retail Price (MSRP)
Hyundai Kona Electric - First half
Hyundai will launch a facelifted version of its acclaimed Kona Electric EV in around April, 2021.
You'll spot it by its newly smoothed-out nose featuring sleeker lighting and a grille-less look, while the plastic cladding around the bumpers and wheel arches are now body coloured for a more upmarket appearance.
Predictably, the updated centre touchscreen is now larger, the instrumentation cluster is a revamped 10.25-inch digital set-up and ambient cabin lighting elements have been introduced. Safety gains include active blind-spot monitoring, rear cross-traffic alert, Leading Vehicle Departure Alert, Safe Exit Warning and Rear Seat Alert.
While the 2021 Kona Electric will continue with a 64kWh battery and 150kW/395Nm electric motor that drives the front wheels, tyre improvements have boosted the WLTP driving range by 35km to 484km.
 From$24,300Based on Manufacturer's Suggested Retail Price (MSRP)
Mazda MX-30 - Mid-year
Mazda will enter the electrified car market by mid-2021 with the eagerly-anticipated MX-30 SUV in two flavours – 'M' mild-hybrid and EV pure electric.
The former launches first in the second quarter, powered by a regular 140kW/200Nm 2.0-litre four-cylinder petrol engine paired with a 24-volt system to enhance economy, driving the front wheels via a six-speed automatic. European versions average 6.4 litres per 100km.
But most eyes will be on the EV, landing by midyear with a front-axle-mounted 107kW/271Nm electric motor and a "right sized" 35.5kWh battery pack that offers 224km of range, as well as comparatively fast charging. A range-extender MX-30 with the battery charged by a tiny rotary engine is expected a little later on.
Aiding the eco cause are sustainable cabin materials such as cork, recycled plastics and synthetic leatherette, while Mazda RX-8-style forward-opening rear doors provide some dramatic visual flair.
No price announced yet.
Lexus UX300e - November
Luxury hybrid specialists Lexus is releasing its first EV in Australia in November with the UX300e.
Powered by a 150kW/300Nm electric motor driving the front wheels, it can hit 100km/h in 7.5 seconds, while a 54.3kWh battery provides 400km of NEDC driving range and can be fast charged in about 50 minutes.
More information, including pricing and aftersales care details, will be announced closer to launch, but Lexus says the UX300e will be the "performance flagship" of the popular premium small SUV series, so should sit above the current range-topping petrol-electric UX250h F Sport (from $64,000 plus on-road costs).
No Price announced yet.


BMW iX - Second half
BMW will take on the Tesla Model X with the all-new iX EV SUV, as the brand's EV flagship in Australia, joining the coming i4 sedan and iX3 SUV in its new electric pantheon.
Slated for the second half of 2021, the German crossover is dimensionally close to the X6, but sits on the brand's fifth generation eDrive electric drivetrain. The latter includes a 100kWh battery for "over 600km" of WLTP cycle range.
Other key points include two electric motors for 370kW of power combined for a sub-5.0-second 0-100km/h dash and extensive use of carbon fibre for lightness and strength. Plus, under 21kWh/100km is mooted, aided by careful aerodynamic detailing. Ever-expanding multimedia displays and high-tech features "which only reveal themselves when being used" distinguish BMW's latest EV inside.
No price announcement yet.
Wrap up
As you can see there a Billions of Dollars being invested into the Electric Car market and future certainly looks exciting. If you would like to know more info on Solar, Batteries and Car Chargers please do not hesitate to call our office on 1300 446 374.