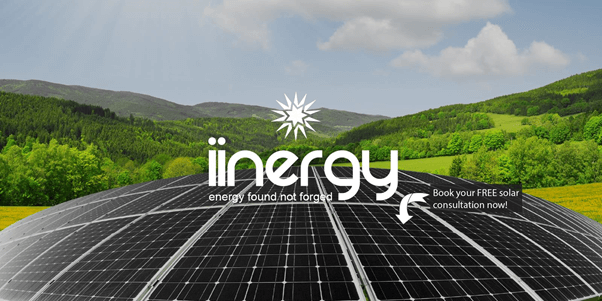 ii

nergy

IS NOW SAVING THEIR CUSTOMERS OVER 1 MILLION DOLLARS PER YEAR ON THEIR POWER BILLS
iinergy has been installing Hundreds of Solar Panels for a long time so you can trust we will be able to successfully improve your homes power bill. We work with you to design a system that best suits your homes needs and budget. Every house project is different and the time needs to be spent making sure that you are getting a system that is right for you. We want to see your electricity bill reduced & we want the pay off period to be as quick as possible for you. This is why we only use the best of products.
Check out some of our SATISFIED Customers




NOTE: LIKE & FOLLOW US ON FACEBOOK AND STAY UP TO DATE CLICk HERE: https://www.facebook.com/iinergy/
Book a FREE iinergy Energy Audit today!

If you want to know more or you need any assistance in any of the above please do not hesitate to call our iinergy team at 1 300 446 374
Brisbane Location
3/120 Granite Street
Geebung, QLD Australia
Newcastle Location
7/26 Stenhouse Dr
Cameron Park, NSW Australia

Phone: 1 300 446 374
Email: info@iinergy.com.au W: www.iinergy.com.au